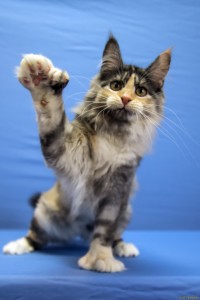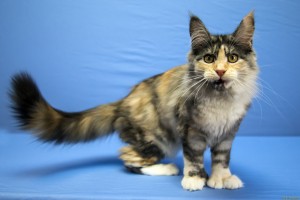 Princess is Black Silver Ticked Torbie with White Maine Coon POLY female! DOB: 11/6/16.  She has been cleared for breeding by echo. She loves to give you a high 5, well maybe more like 7!  What a wonderful girl.  We hope to see kittens soon enough!
2016-2017 Show Season:
CFF 6th Best Allbreed Kitten
CFF Best Maine Coon POLY Kitten
TICA Best POLY Maine Coon Kitten Worldwide!
2017-2018 Show Season:
TICA Champion
TICA Grand Champion
TICA Double Grand Champion
TICA Triple Grand Champion
TICA Quadruple Grand Champion
CFF Champion